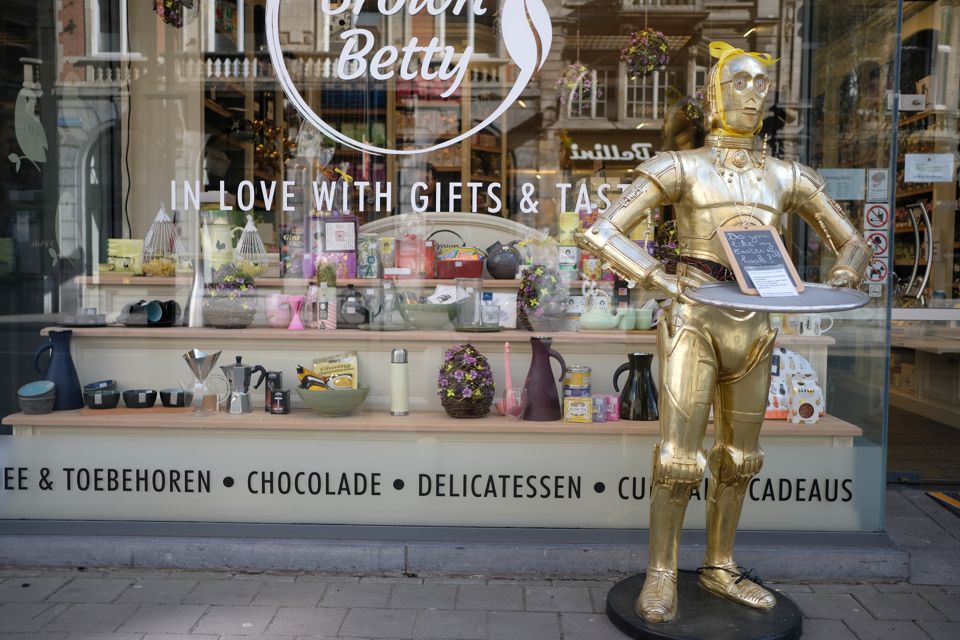 < previous | Photo Index | next >
* * *
C3PO Selling Chocolate in Leuven
Street photo, Leuven, Belgium
---
Once he travelled the galaxy for the Empire. Then he turned to drink and lost everything. Now he gives out samples, for minimum wage, at a chocolate shop in Leuven.
---
* * *
Notes: 1, If you wish to use any of my images on a blog, web site, presentation or anything else, please check with me first. Please copy the page address (URL) into your request.
2, Some paintings, drawings and photograpic prints are available for purchase. Click here for more info.