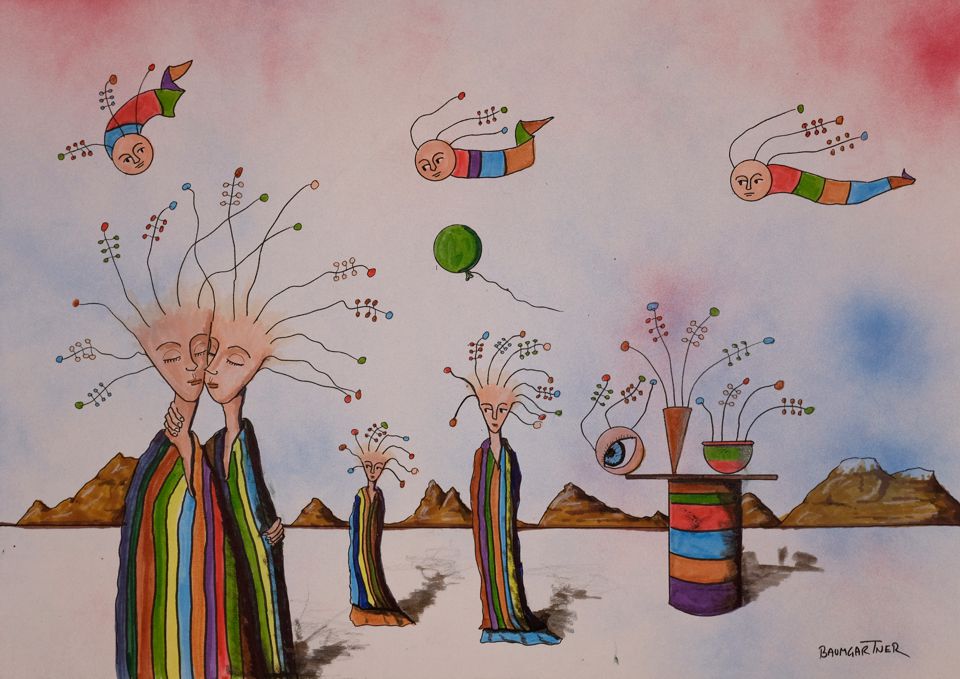 < previous | Painting Index | next >
* * *
The Lovers
Watercolour and pen on paper; 59.4 x 42 cm - 16.5 x 23.4 in
---
This particular style of painting was initially inspired by Joan Miró and Wassily Kandinsky. More recently, I've been looking at some of Gustav Klimt - and have fallen in love with the way he presents passion. The "Lovers" series is my effort to capture the passion of two lovers. What do you think?
---
* * *
Notes: 1, If you wish to use any of my images on a blog, web site, presentation or anything else, please check with me first. Please copy the page address (URL) into your request.
2, Some paintings, drawings and photograpic prints are available for purchase. Click here for more info.